Every week, we dish up tips, facts, advice and fun with special guest interviews, business spotlights, and problem-solving sessions in our somewhat unorthodox (but always entertaining) style.
Our Mission – Helping to save all business owners from the forces of evil!
Ideas are everywhere. You have ideas. Your business partner has ideas. Your best friend. Your spouse. Even your grandma.
Just having awesome ideas doesn't pay the bills.
Successful entrepreneurs must decide quickly and accurately which ideas to implement and which ideas to set aside. Sounds easy, but in reality it's tough. This is Ideamaggedon.
It's hard to be objective when it's your own idea. And asking your Uncle Bubba (the one who's had 5 businesses fail) isn't going to cut it.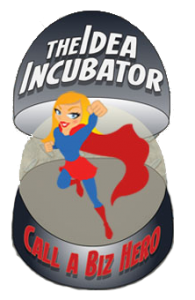 Introducing the Idea Incubator
A board game to help you get from zero to hero when it comes to vetting, refining and launching your business ideas. In less than 30 minutes you can objectively review your business idea to determine if it's golden or rotten.
*The game can be played at home, on your own or with your organization's team. There will also be interactive opportunities on the show which will challenge you to become better at your strategy and decision making skills.*
We need your help to save the world!
Unfortunately in this universe just being awesome doesn't pay the bills either…
That's where you come in!
By helping us fund the show we can continue to deliver the fun, informative and actionable weekly content that WILL help you improve your business. AND we can make it bigger and better.
This means more interactive show elements, on location shows, better production and editing and (for potential sponsor organizations/individuals out there) a bigger, broader and more engaged audience.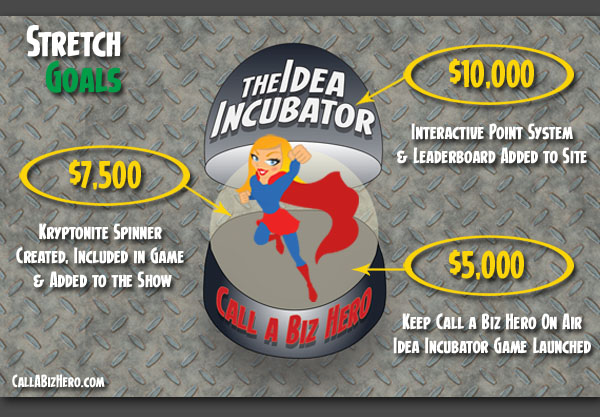 For the price of two lattes (of course Nicole had to work coffee into this!), you can be part of the solution. Here are just a few of the sponsor options available to fight Ideamaggedon.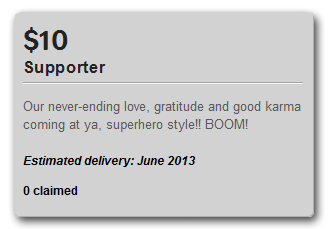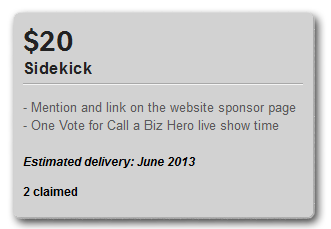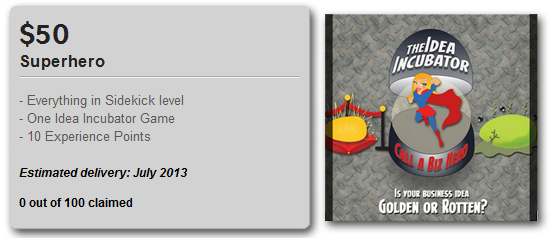 Our Goal $5,000:
Keeps Call a Biz Hero on air through 2013
The Idea Incubator Board Game is released
The Idea Incubator will be added as an interactive feature to the show
Stretch Goal $7,500
The Kryptonite Spinner is designed & added to the game
The Kryptonite Spinner will become an interactive feature of the show
Show Transcripts to provide additional resource for viewers to digest, review, and research past episodes
Stretch Goal $10,000
Add point tracking system online to celebrate your latest idea incubator results and avatar status with the world.
Online leaderboard to allow competition among viewers and their colleagues as they play along both online and off.

$12,500, $15,000, $20,000…….lots more exciting add-on's in store, help us reach these first three goals to unlock the additional superhero fun!




© 2013 Small Business Finance Forum LLC | All rights reserved.



Podcast: Play in new window | Download