Adam Shepard joined us LIVE on the air to discuss his book One Year Lived.
Adam's adventures and lessons learned range from eating termites (really!) to volunteering in third world countries with other crazy stuff thrown in while finding love. You can read Nicole's review of the book here.
Visit Adam's website at OneYearLived.com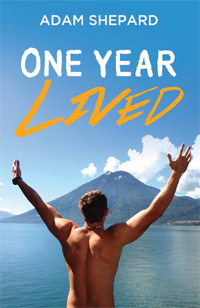 Get the latest from our top secret laboratory. Join the Biz Brigade

© 2013 Small Business Finance Forum LLC | All rights reserved.


Podcast: Play in new window | Download