If you are an entrepreneur looking for inspiration and to learn from the best of the best, JT Smith, co-founder and CEO of The Game Crafter is just the man you need to talk to.
In this awesome interview you'll hear about how he and his team of successful serial entrepreneurs have created several profitable businesses, lead a ground breaking crowdfunding campaign and built a vibrant brand community.
Support The Game Crafter's Indie Go-Go Shrink Wrap Campaign
Visit their website at TheGameCrafter.com
Get the latest from the bat cave. Join the Biz Brigade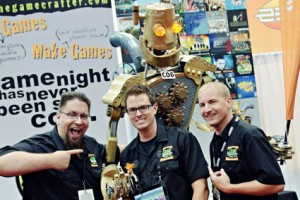 © 2013 Small Business Finance Forum LLC | All rights reserved.


Podcast: Play in new window | Download