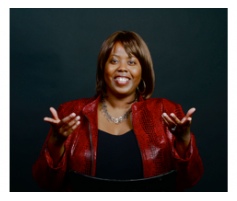 Small Business Coach Tai Goodwin talks about being an 'Employedpreneur', and why having to keep a 9-5 job doesn't have to destroy your Super-Entrepreneur' dreams. Her inspirational and common sense advice is a must see for business owners of every stage and level.
Visit Tai's website at LaunchWhileWorking.com

© 2012 Small Business Finance Forum LLC | All rights reserved.
Watch Now
Podcast: Play in new window | Download